Cinnamon Coconut Vietnamese Iced Coffee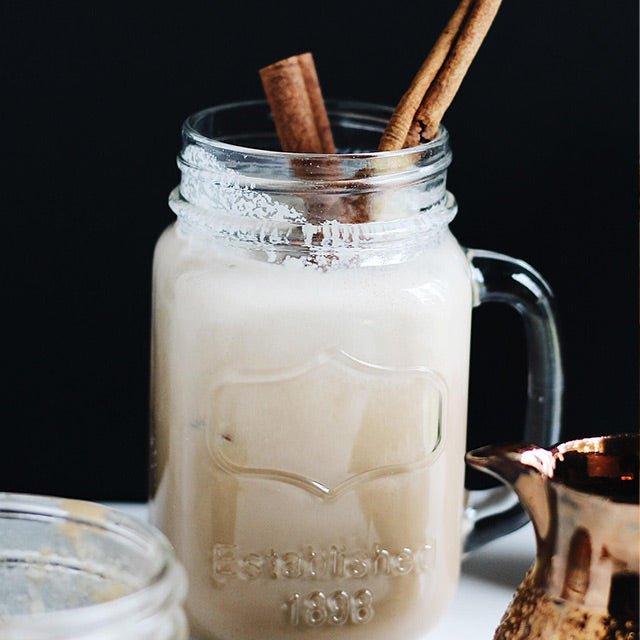 You might also like:
1 14-oz. can of full-fat coconut milk
2 Tbsp. coconut sugar
1 full cinnamon stick
2 cups boiling water
Ice
Half-and-half, for serving
For Condensed Coconut Milk:
Bring the coconut milk, sugar, and cinnamon stick to a boil in a small saucepan. Once boiling, turn the heat down and keep the mixture at a low, steady simmer, stirring occasionally. Cook the coconut milk until it is reduced by half, about 35-45 minutes. Strain the milk and discard the cinnamon stick. Let cool to room temperature.
For Iced Vietnamese Coffee:
While the coconut milk is reducing, pour 2 cups of boiling water over 4 Tbsp. of the cappuccino mix. Whisk well and place in the refrigerator to cool.
Divide the cold cappuccino between two glasses filled with ice. Top with the sweetened condensed coconut milk, a splash of half-and-half, and a cinnamon stick.