Double Mocha Cappuccino Chocolate Cake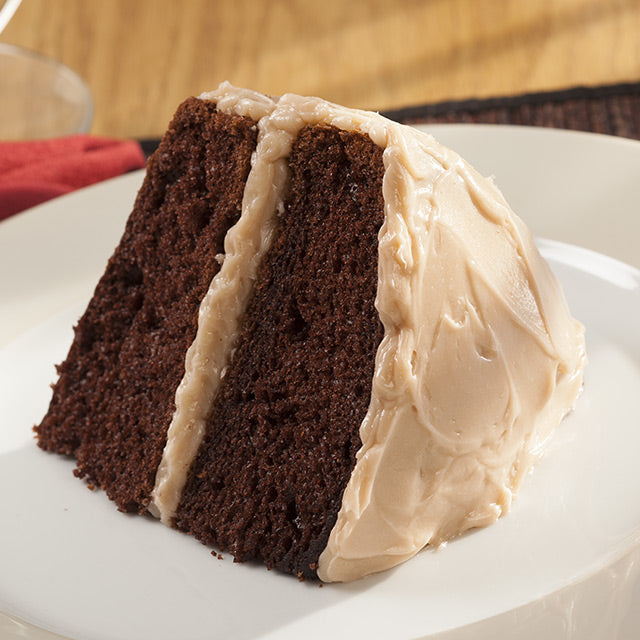 You might also like:
1 ¾ cups all-purpose flour
2 cups sugar
¾ cup cocoa powder
2 tsp. baking soda
1 tsp. baking powder
1 tsp. salt
1 cup buttermilk
½ cup vegetable oil
2 extra-large eggs, at room temperature
1 tsp. vanilla extract
8 oz. prepared hot Hills Bros.® Double Mocha Cappuccino
1 can prepared frosting
Preheat oven to 350 degrees.
Line two 8″x 2″ round cake pans with parchment paper, then butter and flour the pans.
Combine the flour, sugar, cocoa powder, baking soda, baking powder, and the salt in a large bowl and stir until fully mixed.
In another bowl, combine the buttermilk, oil, eggs, and vanilla extract. Using a mixer on low speed, slowly add the wet ingredients into the dry ingredients and mix until combined. Add the cup of hot Hills Bros.® Double Mocha Cappuccino to the batter and continue to mix on low.
Next, use a spatula to loosen the batter from the bottom of the bowl. Then, pour the batter into the prepared cake pans and bake for 40 -45 minutes. Allow the cakes to cool in the cake pans for 20 -30 minutes. Cakes should be completely cooled before frosting.