Fluffy French Vanilla Cappuccino Eggnog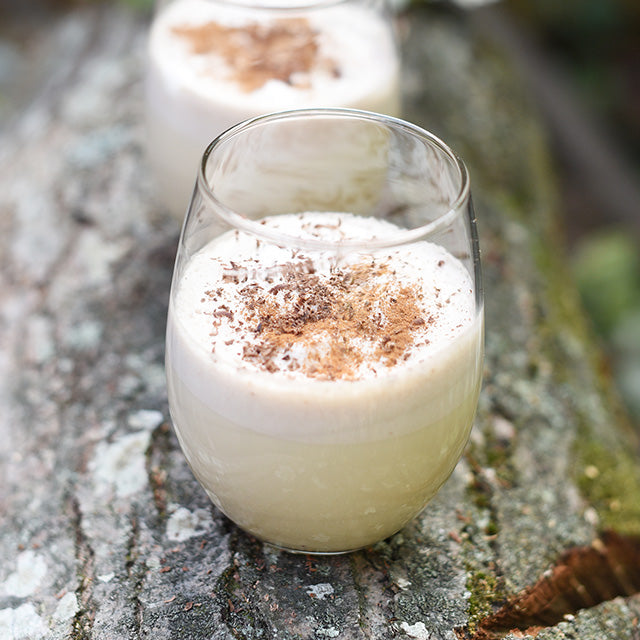 You might also like:
4 egg yolks
1/3 cup, plus 1 tsp. granulated sugar
2 cups whole milk (low-fat milk will work as well)
1 cup heavy cream
4 egg whites (set in bowl, keep chilled)
½ cup semi- sweet chocolate, grated
In a large bowl, whip the egg yolks on high speed. Add 1/3 cup sugar slowly.Reducing the speed to medium, add themilk and heavy cream into the egg yolk mixture. Add the cappuccino. Mix, until it becomes a custard consistency. Chill. Take egg whites out of the refrigerator, add 1 tsp. of sugar and whip until stiff peaks form. Take out the custard, pour into the egg whites, and mix until fluffy! Garnish with grated chocolate.